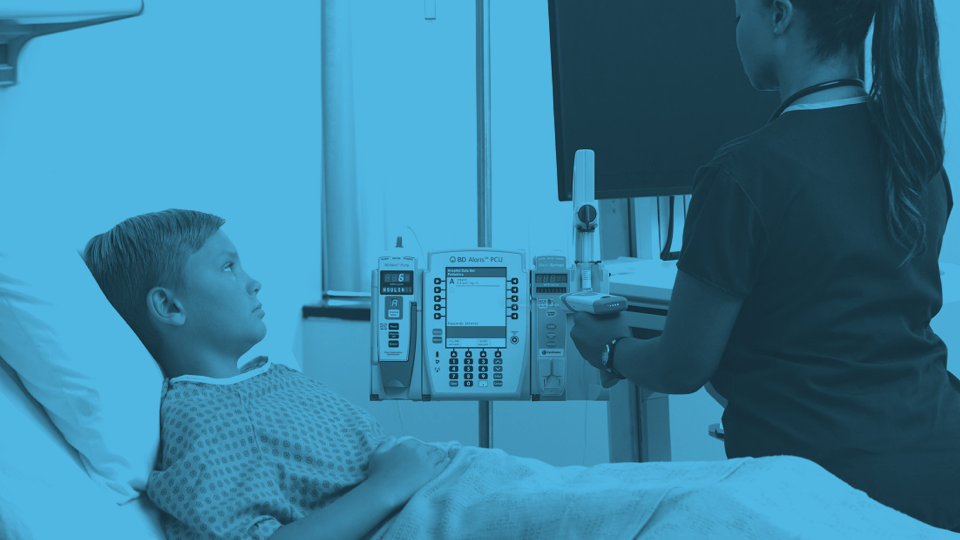 Overview
Alaris invented the IV controller decades ago (as IVAC) and has remained the global innovation leader in
Smart Infusion Systems
. 
As their first
Director of Design
, I helped Alaris institutionalize
User Centered Design
, and directed several next-gen conceptual projects. These projects included ethnographic research, rapid-prototyping of hardware and software, and extensive global iterative research.
The process I created was institutionalized as part of CareFusion's world-class Global Development Process.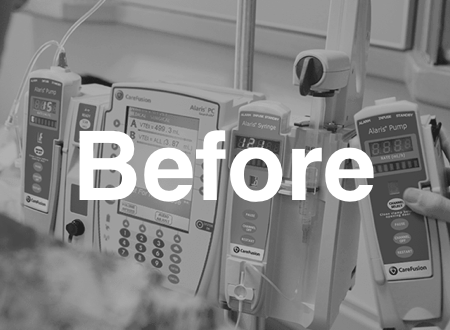 Opportunity
In 2003 Alaris had a hit on their hands with their
modular smart-pump system
, and quickly toppled Baxter to become market leader. But a sequel seemed out of reach: what did clinicians really want? 
Questions lingered about the value of modular vs. standalone systems. The increasing complexity of IV therapy. Innovations like Target-Controlled-Infusion. Syringe vs. Bag-based drug delivery. Appropriate form-factors and price-points. The right balance of power to complexity in user-interface design. 
Tensions rose between Marketing and R&D and
analysis-paralysis
ensued.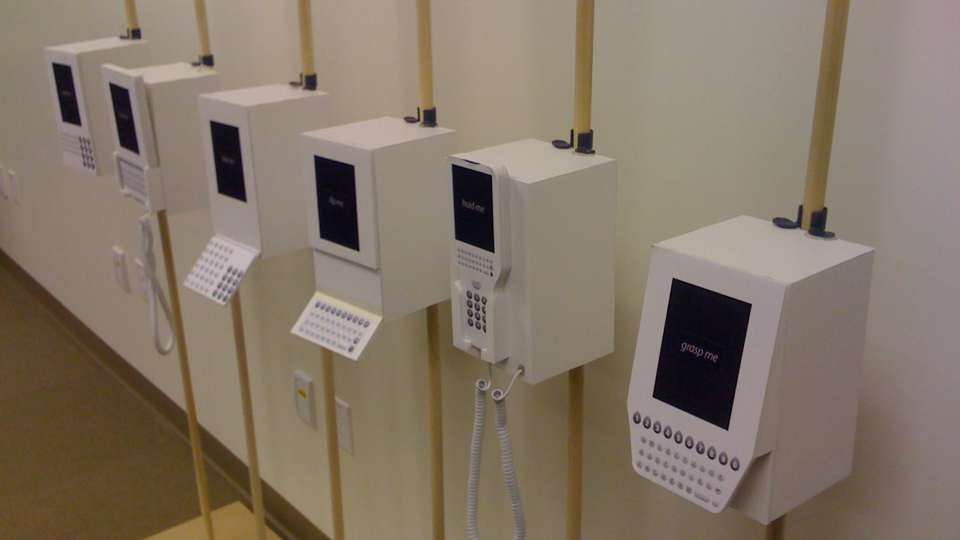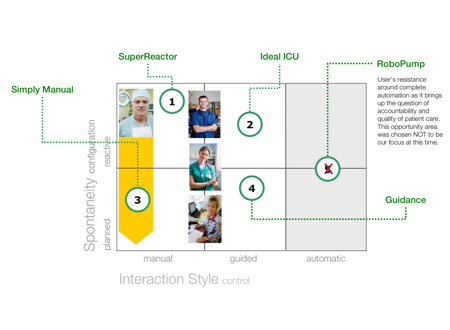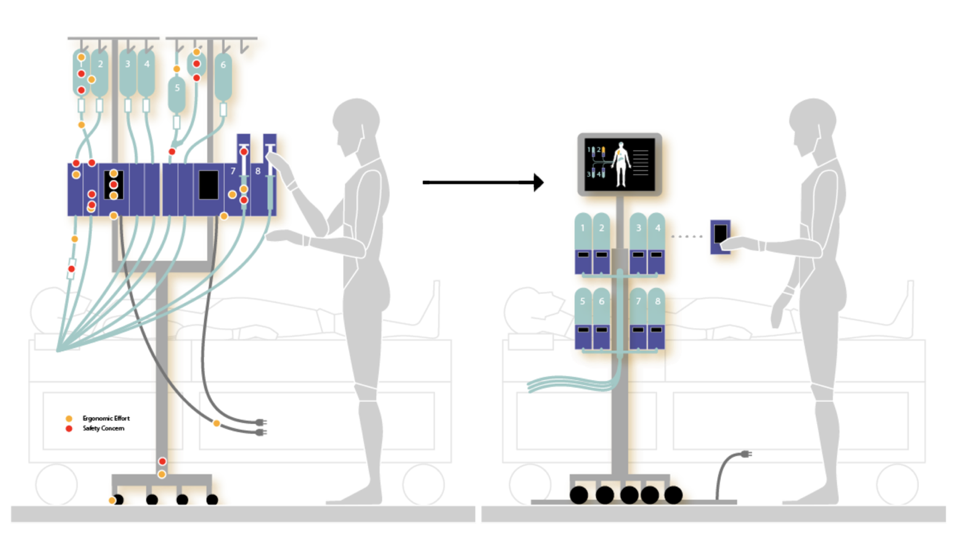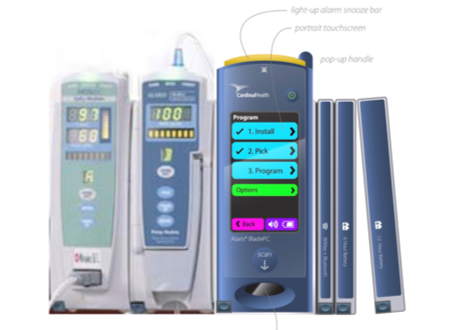 To chart a course forward, Alaris turned to consultants who encouraged institutionalization of design. I was brought in as the first Design Manager, and later Director. For the next five years, I would introduce
Design Thinking
 methods while directing numerous global infusion programs. 
In the
Discovery phase
I instituted ethnographic research where previously they had relied on internal SME's. In the
Definition phase
I instituted Work Models and Concept Frameworks where previously they had relied on executive opinion. In the
Design phase
I expanded the use of Rapid Prototyping added global consultants like Ziba Design. These methods were recognized as best-practice in accordance with HE74 and the Safe Medical Devices Act of 1990 (Quality System 820.30). It was then
institutionalized
as part of their Global Development Process.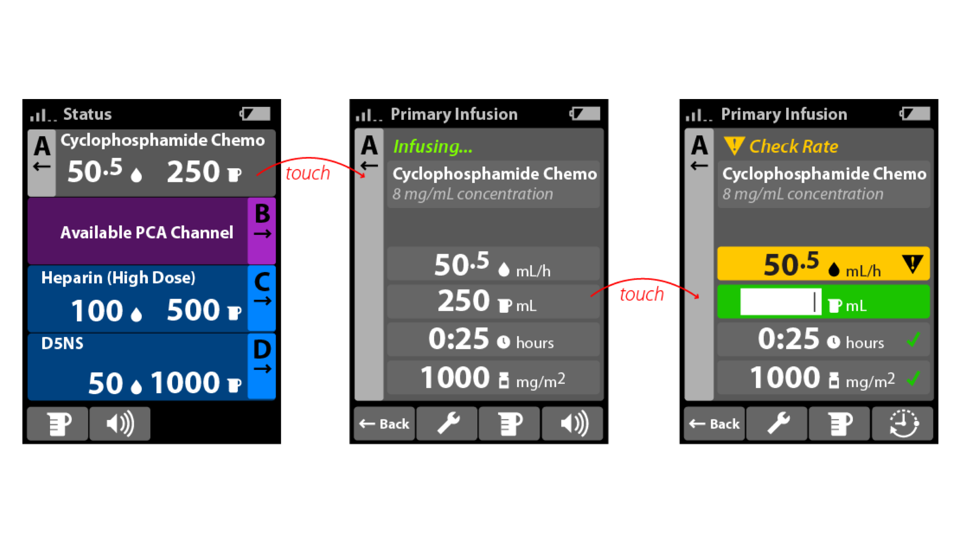 The
iPhone
was still years off, but we were investing in touchscreen UI's like the above redesign of the Alaris PCU interface in 2006.
Concept work included rethinking the entire medication dispensing system. With the advantage of our Pyxis business, we could start to standardize containers and delivery mechanisms to improve safety and clinician efficiency.
Results
Alaris continues to maintain its top market position as the safest, most comprehensive infusion system.
The UX Design organization I created persists at CareFusion today (now part of BD), where work continues on Next-Generation Infusion systems.