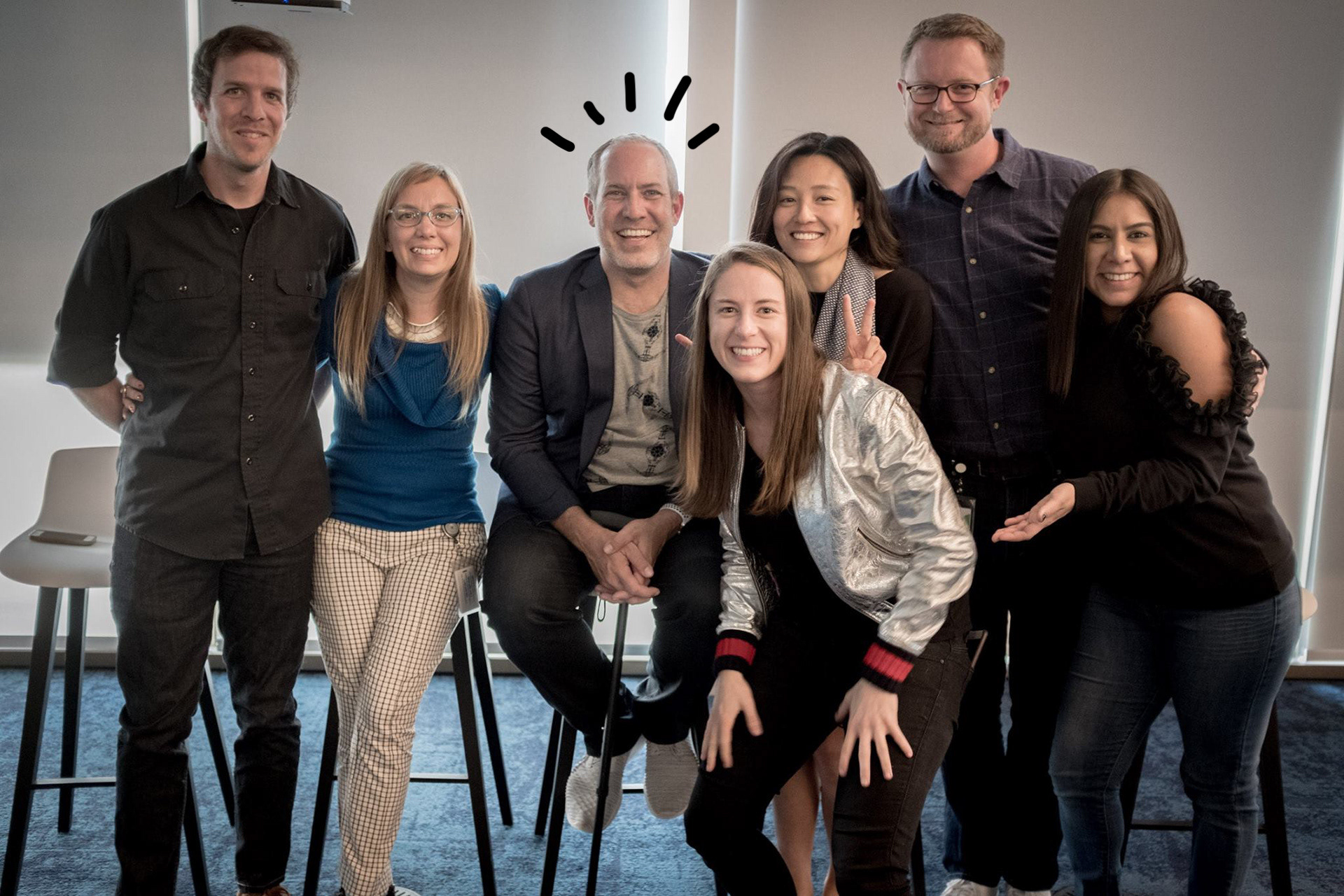 I know coaching means everything to you at BetterUp, and I'd like to share what coaching means to me as an empathetic and Mission-Driven Product Design Leader.
I'm a teams-first Designer. My peers tell me that I'm at my best when I serve as a Leader and Mentor. I've learned to embrace this and have leaned-in to creating meaningful relationships and personalized career development plans.
With over a decade building and leading successful and diverse design organizations, I've come to understand the importance of mentorship and coaching. I'm even a coaching-consumer, enrolled in Angela Yeh's

Thrive by Design

program because I consider development a lifelong pursuit. As an experienced Director I regularly deploy tools like CultureAmp, Style-of-Influence, Situational Leadership, StrengthsFinder and more. 
As a Leader, I have created award-winning apps for Design Driven companies like Intuit, Motorola, and the Active Network. I've founded several design teams and grown them to up to fifty designers. Along the way I learned a lot about Design Transformation, selling and institutionalizing Design Thinking, and Influencing through Leadership. And I believe in giving back, which is why I'm on the board of IXDA San Diego, with the goal of growing Product Design in Southern California.
My design experience is also directly relevant to BetterUp. I'm currently directing the design of a coaching program called EmpoweredDecisions, a clinically proven app that helps people manage pain with CBT, so they can kick opioids. I've inspired a Content Strategy that's redefined how we deliver content to focus on Outcomes, not Output. At Intuit, I leveraged deep empathy and experimentation (including eye-tracking studies) to help people accomplish their goals, even when they couldn't articulate them themselves.
I would welcome the opportunity to talk about the intersection of Coaching and Design with BetterUp. How I collaborate, inspire, and lead by Design.