Overview
Alyx allows blood centers to collect two transfusion samples instead of one from a single donor and offers the potential to increase the supply of vitally needed Red Blood Cells.
I was part of the team at
Insight Product Development
that helped bring this product to life. I contributed in the form-factor, industrial-design, user-research, and I led the interaction design. 
Opportunity
Donating blood usually means sending whole-blood to be banked, or to a lab to be separated into components like Plasma or Platelets using blood-component separators known as Apheresis Machines.
Baxter saw an opportunity to miniaturize the technology, leveraging an innovative fluid-cassette licensed by Dean Kamen, and already used in portable dialysis machines. This would allow the device to be taken on-site where the fluids could be separated and fluids returned to the donor.
By returning plasma during the procedure, twice as many red-blood cells could be extracted per donor. And by returning red-blood cells, more plasma could be extracted. This allows the facility to prioritize for current clinical needs. It also leads to a more comfortable donor experience, with fewer side-effects versus whole-blood collection.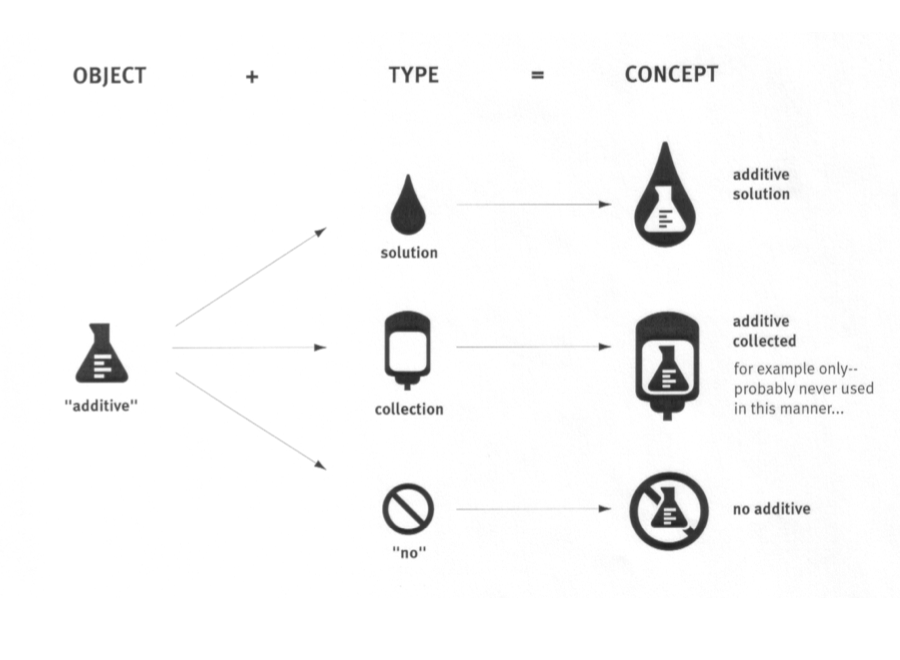 Design Opportunity
The form-factor was a critical Industrial Design question for us. We envisioned slabs, pillars, and folding designs. Sketches, models, and CAD explorations were deployed. We considered the ergonomics of transporting the device on-site, and developed a companion dolly with stair-climbing wheels.
Other design challenges included properly loading the disposable, which included a pressurized cassette, centrifuge, collection bags, and the venipuncture kit.
The interaction design focused on proper loading, clinician interface, and patient interface. This would be a global product, and the education level of the users varied. We took a Universal Design approach, ensuring almost anyone could approach and correctly use the device quickly, intuitively, and safely. This led to a highly visual interface and an icon system that could communicate complex topics intuitively.

Global iterative testing
I built a touchscreen prototype integrated into a foam model of the device and wired to a laptop. We brought took this prototype around the world to validate its usability with clinicians. We rapidly iterated our prototype between clinicians, something that would later become known as RITE testing.

Results
As featured on
60 Minutes
, Alyx played an important role in reducing COVID-19, SARS, and H1N1 deaths through convalescent-plasma therapy, where the antibodies from recovered patients could be transfused into those who need them.